---
Home
List your patent
My account
Help
Support us
---
GREENTECH - Idol SolarHeater - IdolMotors - Idol Green Generator
[Category : - Motors]
[Viewed 29099 times]
--------------------------- IDOL -------------------------
Isitma - Sogutma - Kompresör - Jeneratör - IdolMotors
----------------- IDOL ENERGY MARKET -----------------
-------------------- ilce merkezlerinde --------------------
-------------------------- yakinda -------------------------
----------------------IDOL AVM SHOP ---------------------
------------------ 50+50 takim kuruyoruz ------------------
---------------------- YESIL YATIRIM ----------------------
FORSALE 63/100 share of IDOL MOTOR PATENT6360183
FORSALE 50/100 share of IDOL ENERGY MARKET CORP
FORSALE 70/100 share of GUNES KALORIFERI SANAYI
---- hisse satisi IS BANKASI araciligi ile yapilmaktadir ----
------ IBAN ($): TR93 0006 4000 0017 3003 7114 87 -----
------------------------ IDOL AILE-----------------------
-------------------- IDOL KURUMSAL ----------------------
-------------- greenclub culture company -----------------
-modern kisilik, konusmasi iyi, denizi seven bay-bayanlar-
---- idoller (tekler), grubu olanlar, çalisanlar davetlidir -----
------- yeni dünya - yeni ömür (160 yil ) - idol yasam --------
------------ cocuk düsünmüyorsaniz katilmayin -------------
calismak istiyene is - sirket temsili-tanitimi ve siparis tedarigi
isde erkeklerde gravat,bayanlarda yüksek topuk zorunludur
-- zamanli veya programli birey degilseniz calisamazsiniz --
----- sahada herzaman ekip oldugunuzu düsünmelisin ----
--------- calismayi eglence görmeden baslamayin ----------
-------------- arabaniz yesil-beyaz kaplanacak ----------------
-------------------- vizyoner temsilcisiniz --------------------
--- CV veya fotografli e-mail atiniz (IDOLTECH sayfasina) ----
- maaslar 10.000 TL(1kota). Satis komisyonu 5000 TL/adet -
---- rutin marka toplanti-sunum pazartesiler mangalparti ----
---------- dögmeniz varsa silmenizi tavsiye ederiz-------------
-- index-ceptelefon-net soyut, oysa sevgi-asklar somuttur --
--------------------- home creche yacht ---------------------
---- SEKERBANK EKO KREDILI 100 TL aylik ödemelerle ----
------------------- apartman ve binalara -----------------
---------------------- GUNES ISITMA ---------------------
------------------- GUNES KALORIFERI ---------------------
----------- IDOL GUNES KALORIFERI SANAYI ---------------
----------------- yazdan depolama enerji ----------------
binadaki daire adetine göre kendisini 1-3 yilda amorti eder
-------- garanti suresi 5 yil ucretsiz servis suresi 3 yil -------
-- binaniz izolasyonlu degilse siparisiniz kabul edilmez --
-yeralti izolasyonlu tank. 10+50 metrekup müsait olmali-
-özel paneller yag dolasimli, catiya uyumlu .dekoratif lux-
-binada petek tesisat kombi veya kaskad sistemi varsayilir-
- Sanayi 100 siparisle basliyacaktir ilgili kisilere duyurulur -
------------------ DEVLETLER DESTEKLI -------------------
----------------------- IDOLHOLDING -------------------------
------------ FORSALE share of IDOL AVM SHOP------------
----- FORSALE share of inventSOLAR HEATER for home --
----- FORSALE share of IDOL MOTOR PATENT 6360183 ---
------ FORSALE share of IDOL ENERGY CORPORATION ----
-------------------------- IDOLCLUB ----------------------------
IDOLMOTORS
IDOL TECH invent --- BIG-BASE ENGINE INVENTION; New and Best TURBINE and COMPRESSOR system (photo below) ---
IDOL TECHNOLOGY pump-compressor-turbine-ic engine-air engine IDOL MOTORS
IDOL MOTOR SYSTEM ENGINES - NEW pressurair ENGINE- NEW compressor - NEW turbine - NEW inner combustion ENGINE - NEW car ENGINE - NEW ship ENGINE - NEW aircraft ENGINE - NEW generator ENGINE - NEW pump - NEW steam TURBINE for power plant
IDOL TURBINE for power plant
TECH ve ÜRETIM LISANSI VERILECEKTIR
yeni bir tip buhar turbinidir veya yuksek HP motor, basinçli hava turbini dunyada sadece idol türbindir,buhar turbinlerin yerine geçer,,kompresörle birlikte kullanildiginda debisi çogaltilip yüksek devirli olabilir, ve yuklu -yüksüz çalistigi zamanlarda minimum basinç/hava,gaz yada buhar harcar.
IDOL COMPRESSOR
TECH ve ÜRETIM LISANSI VERILECEKTIR
vidali (screw) %50 V/HP scrol compresorlerden %75 V/HP üstün üretimi kolaydir
it is ideal for heating - cooling ahd power sector
Isitma-sogutma-jenerator-pump-compresor-turbin-engines
(free electric) IDOLGENERATOR--IDOLCALORIFER (sun heat)
IDOL CAR ENGINE
TECH ve ÜRETIM LISANSI VERILECEKTIR
Replaces reciprocating piston (gasoline and diesel) and turbine engines. 25% energy spent on the cooling system goes into the cycle. Lower Heat,Simple and Basic----- High Torque.- High Speed - High Life - High Economy ----
IDOLGENERATOR-pressure air electric generator (wind-sun-wave-flow pumped or compressed air storage energy )
TECH ve ÜRETIM LISANSI VERILECEKTIR
Financial information
Designer : Ümit Taskin
Owner No : 6360183
Application No : 96/01729
Grant No : 1866
Application Date : 19.12.1996
Grant Date : 19.12.1996
Designs : Pump compressor turbine, motor, liquid-gas pump
Publication Date : 01.01.1997
TURKEY
----------------------- YESILYATIRIM ------------------------
FORSALE 70/100 share of GUNES KALORIFERI A,S
FORSALE 63/100 share of IDOL MOTOR PATENT6360183
FORSALE 50/100 share of IDOL ENERGY CORPORATION
------------------------- IDOLCLUB ------------------------
---

Patent publications:
No publication
Asking price:

Make an offer


Rate this patent

Great invention
Liked:
2 times
Viewed:
29099 times
---
---
---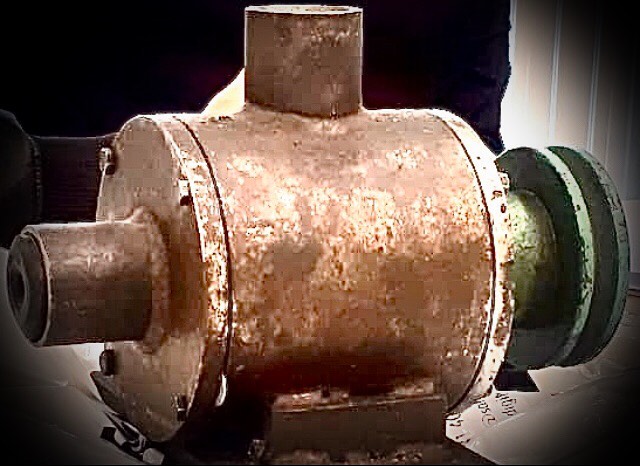 [ Home | List a patent | Manage your account | F.A.Q.|Terms of use | Contact us]
Copyright PatentAuction.com 2004-2017
Page created at 2022-05-28 12:00:20, Patent Auction Time.